Our ethical attitude to our existence is something we have always been passionate about and is at the heart of our commitment to the communities of which we are part.
Our statement interiors, that focus on local African authenticity are created by local communities using recycled, upcycled and sustainable materials to offer a unique vibe unlike any formulaic hotel.
Responsibility interwoven with our brand
We are proud to be true ambassadors for emerging African talent. Our relationship with each local community is a symbiotic one with corporate responsibility and sustainability woven tightly into the heart of our brand. Each property exudes an individual spirit that embraces and celebrates local influence. Curated original artworks form huge centrepieces in lobbies, ornate hand beaded textiles adorn the stylish bedrooms and our funky recycled furniture really pushes the boundaries of local materials.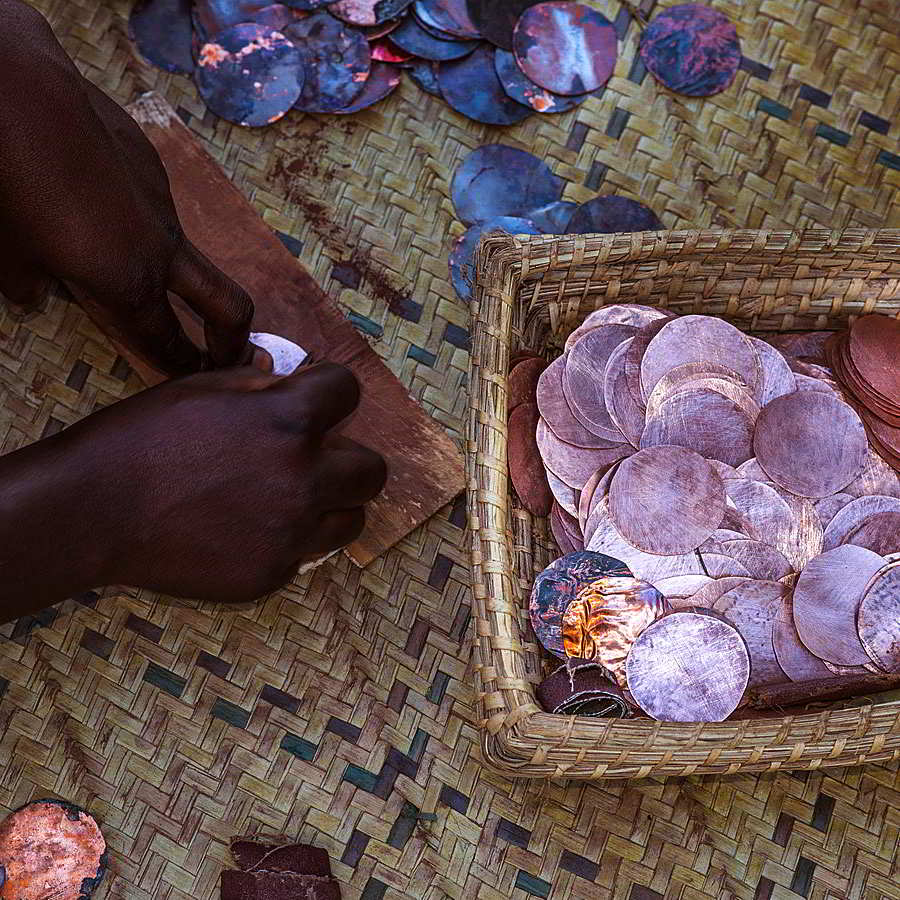 Katundu
Our ethos started on the shores of Lake Malawi at the property, Kaya Mawa on Likoma Island that was the pre-cursor to the Latitude brand. Co-founder James Lightfoot and his wife, Suzie, worked with the local community to set up the design house Katundu, which became the lead interior supplier for the Latitude Group. Set up to engage in community uplift, employ local women and bring to market their unique set of products and skills, Katundu was instrumental in limiting the impact on the environment.
The team of 32 artists have an extremely creative and diverse product range inspired by sustainable living, finding new life in the things we throw away. Their exquisite hand-beaded textiles include ostrich eggshell, cast bronze pendants and coconut shells. Magnificent individual furniture pieces are made using old disused fishing boats, metal scrap and recycled glass. But by far the most stand-out items are their chandeliers, each one a unique piece made using items such as tumbled glass, recycled copper disks, bicycle cogs and clay beads.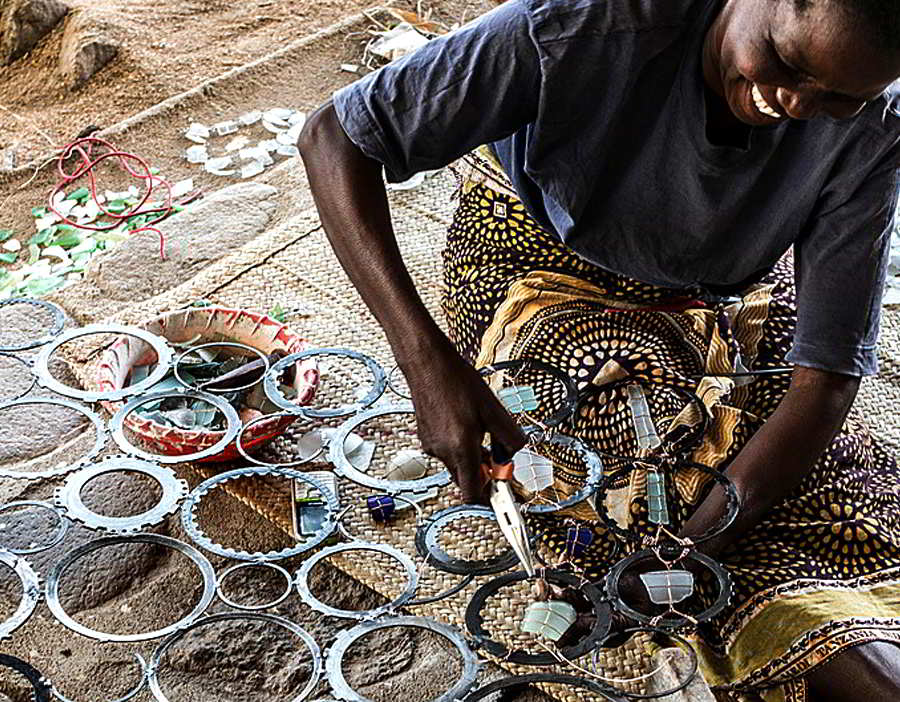 Lightfoot Zambia
Lightfoot Zambia, owned by James' sister Gillie, has similarly been instrumental in the creation and development of the Latitude brand design. Operating two workshops, one in the South Luangwa National Park and one in Lusaka, Lightfoot Zambia employs previously underprivileged craftswomen and men to create a range of high quality hand-designed fabrics and leather feature pieces.
Her influence is seen throughout our properties in everything from the bespoke leather and fabric headboards and unique mirror surrounds to the luxurious oversized couches that populate our lounges and rooms.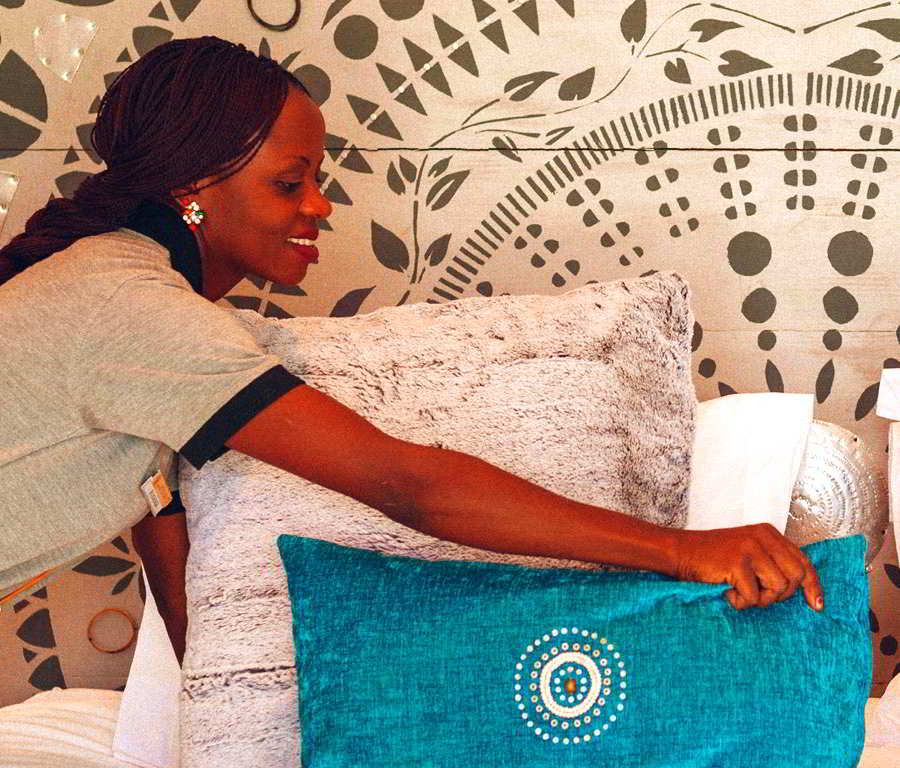 Art that represents the community
Between the two companies we have created originality through our art pieces which have become the signature feel of the Latitude brand along with genuine mutually beneficial and progressive relationships with the community. Our choice to work with these ethical suppliers has also created jobs for local communities, often women, not only creating an income but providing dignity and purpose.
Our next exciting project sees the opening of Latitude 0 in Kampala, Uganda in 2018, where a unique cultural twist of Uganda will be reflected in the décor, art and furniture. The team are already exploring ethical suppliers and local artisans working with Ugandan materials and local crafts such as pottery, bark and basket weaving.